Sale!
AARMR HURRICANE EXTREME Air Rifles With Scope
₹28,000.00
Hit the target easily from long distance comfortably.
Various setting for clear view from 20 ft's to 300 ft's  .
Extra light for night mode.
Mount of 11mm Dovotail and its allen key free
Multiple Clicks for upward,downward,right and left shifting.
High resolution lenses and easy mounting rail of 11 mm.
Out of stock
Description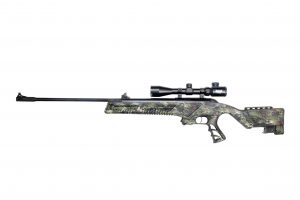 MOST POWERFUL AIR RIFLE IN INDIA