Sale!
SOUND CORK pack of 24 nos.
₹300.00
Sound Cork for making big sound and flame with Air Rifle and Air pistol.
Procedure: Insert Sound Cork towards muzzle direction (orange color side should be inner side),load the gun ,insert the pellets and fire .Please do not aim at any human or animal as it can damaged seriously.
Material:plastic
Size: 15mm length
Quantity: 24 sound cork per plastic tin
Instruction : Keep Dry cork in sun light or bulb heat  for 3,4 Hrs before use,as they soaked for safety purpose.Yellow part may come out due to shaking   during transport.They can easily fitted by any adhesive like fevicol.
Out of stock
Description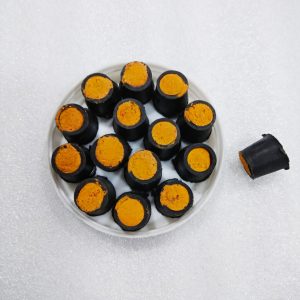 Good quality Sound cork for making big sound and flame.